WORST DATING SIM
A downloadable game for Windows, macOS, and Linux
👊 WDS 👊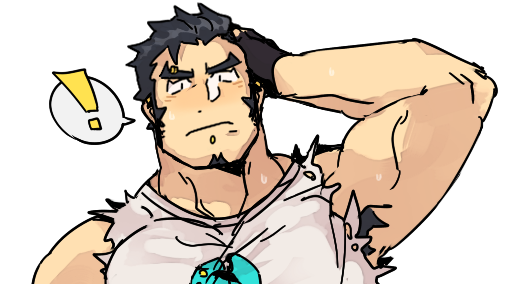 In modern day Japan there lives two rival gangs: Spurious and Kosher.

The Kosher gang demands justice while Spurious demands freedom. While these two gangs are causing a ruckus, there is a lonesome boy caught up in all of it. It's you! A total loser who is deathly afraid of thugs. But perhaps you can overcome your fear? Maybe you can even ... fall in love?! Or get punched a lot accompanied by a voice grumbling "MRGRGR."

WORST DATING SIM is a shitpost dating sim involving thugs, hugs, and ughs. I hope you enjoy!
👊 FEATURES 👊
WORST DATING SIM (WDS) has absolutely NO SAVE FUNCTION! Incredible, right? And if you're a masochist, you're in luck! WDS has 69 BAD ENDS (the number was unintentional, I swear) where you get punched! This game also contains some blood, ew.

WDS has one OFFICIAL bad end and one OFFICIAL good end!
WDS is rated PG16+.

? SPOILERS ?
This game has a character named Etsuji, He's from my webcomic: There, There. This game contains spoilers for Etsuji's character arc, but if you're hardcore then play the game if you wish!

👊 CONTACT 👊

If you wish to make fan art, playthroughs, fandubs, cosplay, roleplay accounts, ocs, etc. for this game, I would love to see it! And If you would like to translate the game to a different language, or if you find any issues or grammar errors, OR just simply want to send me art/videos, contact me on twitter preferably!
hokawa2u (twitter)

hokawa2u (tumblr)

👊 OTHER 👊
If you would like to help with the WDS WIKIA click here!

if you would like to make any mods for this game i would appreciate if you asked me first!

I plan on making more visual novels in the future (hopefully less shitpost-y and actually have a save function lol) and it would mean a lot if you guys would support me if you enjoyed this game, the best way to support me would be to share this game with your friends! It's my first game ... ever ... and I'm really excited to officially release it, so I would love to know what you think and if you would like to see more content from me!
credits:
p3/p4/earthbound/ace attorney music used (along with some anime ost)
backgrounds are free resource
translation credits:
RUSSIAN: translator wishes to remain anonymous
if you liked the game and wish to see more future content from me, i have a patreon! (it's 18+ only tho so message me on twitter or tumblr about that lol)

Thank you for reading! <3
| | |
| --- | --- |
| Status | Released |
| Platforms | Windows, macOS, Linux |
| Rating | |
| Author | saturn |
| Genre | Simulation, Visual Novel |
| Made with | Ren'Py |
| Tags | 2D, Bara, Comedy, Dating Sim, Gay, LGBT, Ren'Py, Romance, Slice Of Life |
| Average session | About an hour |
| Languages | English |
| Links | Community |
Install instructions
Please unzip the file into a folder if you're having trouble opening the game. The text may automatically skip suddenly so I recommend turning the text speed down halfway, or just check the text history by going into options and scrolling up on your scroll wheel!